|EMAIL ME!
MY BREWERY ITEMS
Page 359
This Page Was Created By Michael Payne.
SAN MIGUEL MATS TO EXCHANGE
Page 2


All San Miguel mats are for exchange for British Brewery or Export mats, Please E-mail me.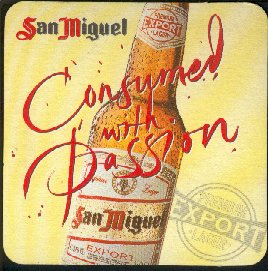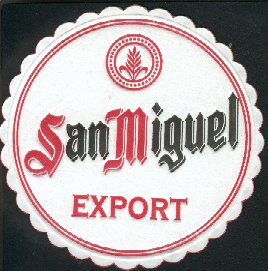 Reverse "As front" Reverse "Blank" paper mat.
Reverse "Blank" Out of stock
Reverse" Mathew Sant" Reverse "Eilidh Crumlish"
Please E-mail me at: g1nvp@hotmail.com
© Mick Payne G1NVP
29 Jan 2000
Revised 2 June 2003